Grands Causses Caving course
During this training course you will become familiar with the caving equipment: helmet, lighting, harnesses, abseil devices… But you can also discover all the techniques of Caving: walking, ramping, crawl crossing, abseiling, ascending the rope, rope progression…
Program :
Day 1: Welcome from 5.30 P.M at the holiday cottage. Installation and presentation of the training course.
Day 2: Discovery of the caving equipment in the Aven des Corneilles: very concretionned network with rope progression and abseiling.
Day 3: In the morning, vertical progression in the crossing of Castelbouc: 15 and 20 meters abseils and ascending the rope. At the end of the day, departure for Castelbouc 4 toward the bivouac point. Underground bivouac for a night and meal in Castelbouc 4, on a sandy beach in a large room, near a "siphon".
Day 4: In the morning, back to the holiday cottage and meal. In the afternoon, up to you: caving, dry canyon or rest.
Day 5: Exploration in Dargilan cave. Good rappels and nice colors.
Day 6: Great exploration of your choice: vertical or horizontal, depending on the group level and the desire for new discoveries. Last night in the holiday cottage. Festive meal and conviviality.
You are interested
Time : All year round
Groups : From 3 to 8 people
Individual : 260 €/pers
Groups (+4 pers) : 258 €/pers
Groups (+6 pers) : 256 €/pers
Photos of caving courses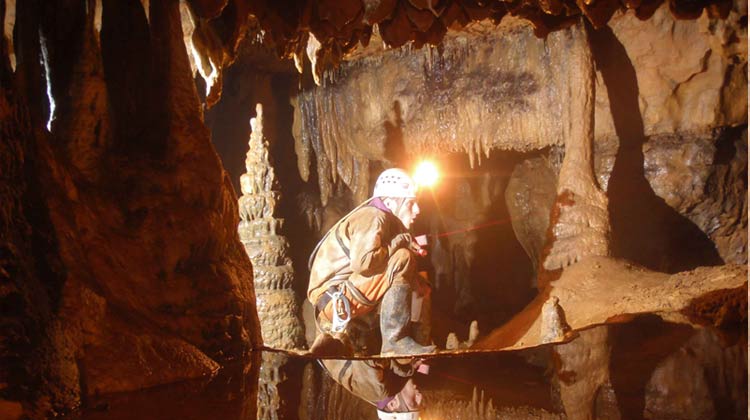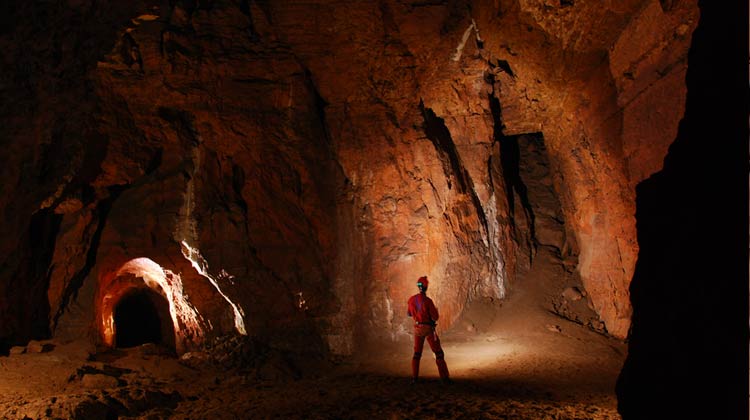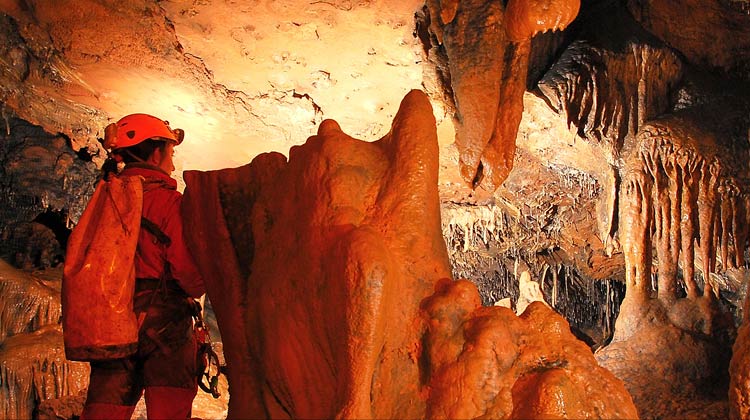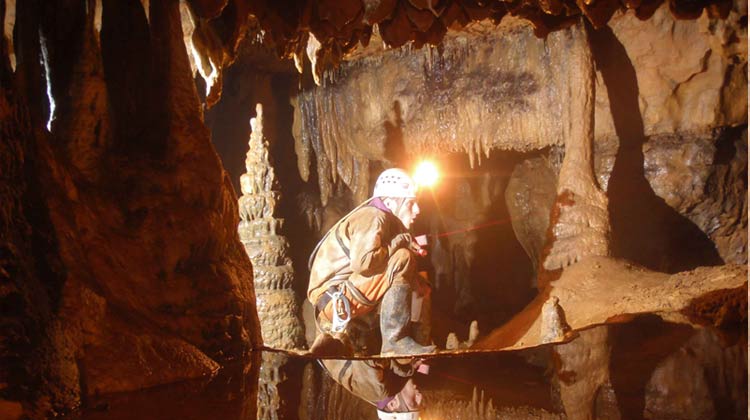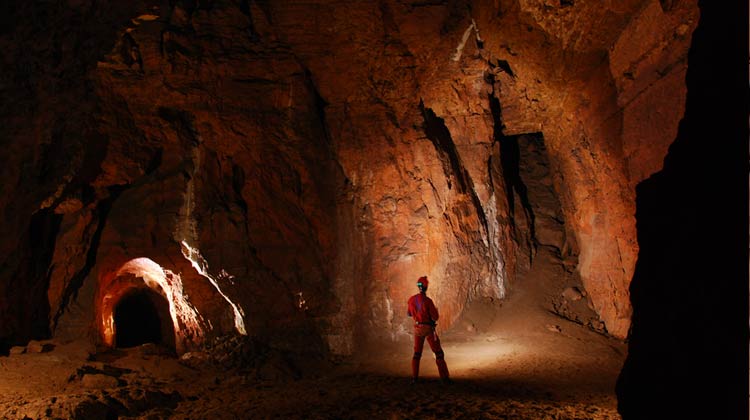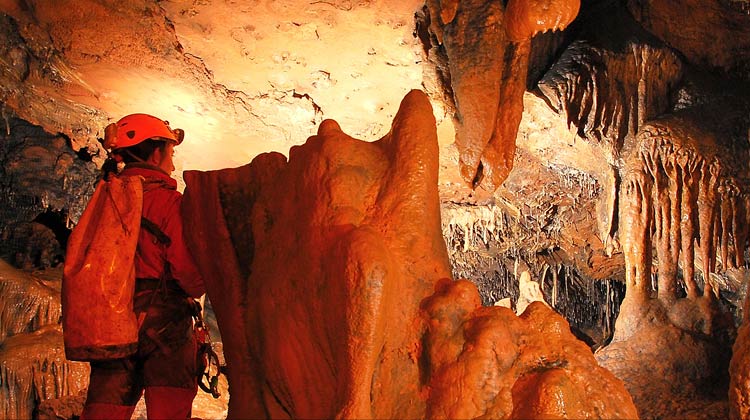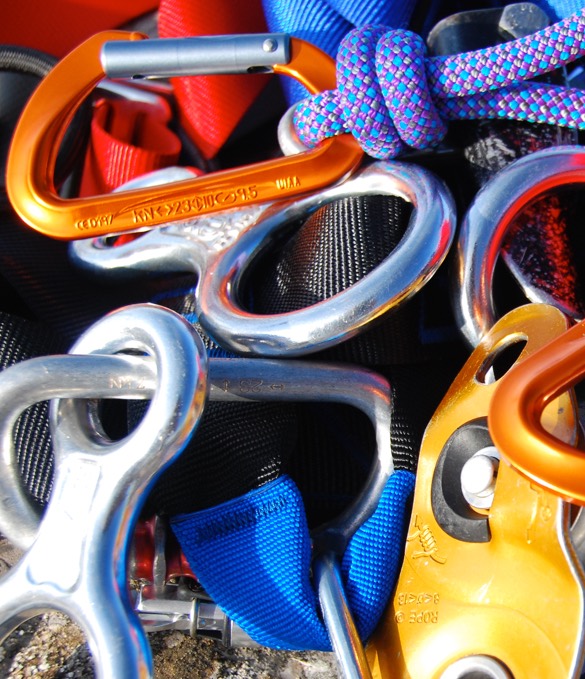 Useful Information
Bring shoes like trainers or hiking shoes, clothes that can get dirty, picnic and drinking water for a day out.
Equipment provided :
• Caving suits
• Helmets with flashlights
• Caving bags and containers when necessary
Insurance :
In order to perform all activities, we strongly recommend you to be covered by a Civil Liability insurance. On our side, we also subscribe a Professional Liability insurance.".
Price includes :
– Full technical equipment
– The presence of a State Certified Monitor (4 days of caving)
– The Professional Liability insurance
The price does not include:
– The accommodation and food