Underground river caving
Discover a magical site filled with history: The crossing of Bramabiau is the first crossing of Edouard Alfred Martel which gave birth to Speleology on June 27 and 28, 1888.
We meet in Camprieu at the Abîme de Bramabiau car park for this exclusive activity. Your instructor will give a presentation of the participants and the activity.
To enjoy this magical moment, you must be well prepared: we will ask you for your height, weight and size. We provide you with all the technical equipment: Neoprene wetsuits in two parts of 5 millimeters thick with reinforcements specially designed for canyoning and aquatic caving, a pair of neoprene socks, a caving helmet with powerful lights and a safety harness.
This activity corresponds to the Speleo crossing of the Bramabiau network and not to the guided tour. For those who wish to visit the Abyss, please contact the reception to take the entrance tickets, you can also contact them by phone on 00 33 (0) 4 67 82 60 78 or visit their website: www. abime-de-bramabiau.com
Business to take:
– hiking or basketball shoes
– bottle of water
– cereal bar
– swimsuit to put under the neoprene suit
– complete change for after the activity
Course and duration of the activity:
Following the mutual presentations, we will head to the Panorama of the Abyss of Bramabiau to make a geological presentation of the Causse de Camprieu. Indeed, the river that we are going to travel has its source on Mont Aigoual, at the Serreyrède pass at an altitude of 1350m. Located between the Cévennes and Mont-aigoual, this pass forms the watershed between the Mediterranean Sea and the Atlantic Ocean.
This river which has its source outside is called Happiness, it flows for 6 kilometers on granite and therefore impermeable surfaces. In contact with the limestones of the Causse de Camprieu, this river rushes into the underground environment to make a crossing and emerge about 1km below at Brambiau (Brama biau: in Occitan, the roaring beef).
Back in the parking lot, it's time to dress in neoprene suits and head out for 2 hours of underground activity. A summary briefing of the safety instructions will be presented by your instructor.
Crossing :
We are heading towards "the loss of Happiness" for our first caving contact with this network exceeding 11 kilometers.
The Tunnel room alone is worth the detour and will make you forget the miles and other sacrifices you made to get there. Of extraordinary dimensions, this room communicates with the Aven du Balset, which functions like a skylight.
From there, we will learn the techniques of progression specific to Bramabiau and already used by the pioneers in 1888. Another world opens up to us, that of adventure, sharing and discovery. This type of exploration should be earned even if young people from the age of 12 can do it.
During this adventure, we discover large rooms with traces of erosion perched a few times tens of meters away, traces of the past like shell fossils that have disappeared today.
We share a geological approach to the environment and we try to make it as fun and concrete as possible. Underground, many things call out to us, from simple pebbles to formations caused by erosion.
Groups are formed between 4 and 9 people, this promotes mutual aid between each member of the adventure even if we do not know each other.
Indoors it is 8 ° C, the relative humidity is 90%, which is why it is important to accurately communicate your measurements in order to have the most fitted wetsuit possible.
Recommendations for crossing Bramabiau:
-Want to do the activity: discover, observe, climb, surpass oneself, experience the adventure, know how to swim.
-Be in good health, report any problem you may have had: back problem, asthma, eyesight, etc.
Thanks:
I would like to thank the Passet family from Bramabiau for setting up and making this project a reality. As a teenager, the Passet family trusted me as a tour guide, maintenance man. A very big thank you to Tonin, Léo, Bruno and Christian. A huge thank you to Suzanne for her kindness, for all the hours spent waiting for us, for giving us lessons in humility every day. Bramabiau is in my eyes the most important cave. It is the one or with Frédéric Libourel where we made our debut as instructors. A period of our life that remains engraved and that I have great pleasure in sharing with you.
You are interested
Undergroung river caving : afternoon
Groups: from 3 to 8 people
Individual : 65 €/pers
Groups (+4 pers) : 63 €/pers
Groups (+6 pers) : 61 €/pers
Photos of underground caving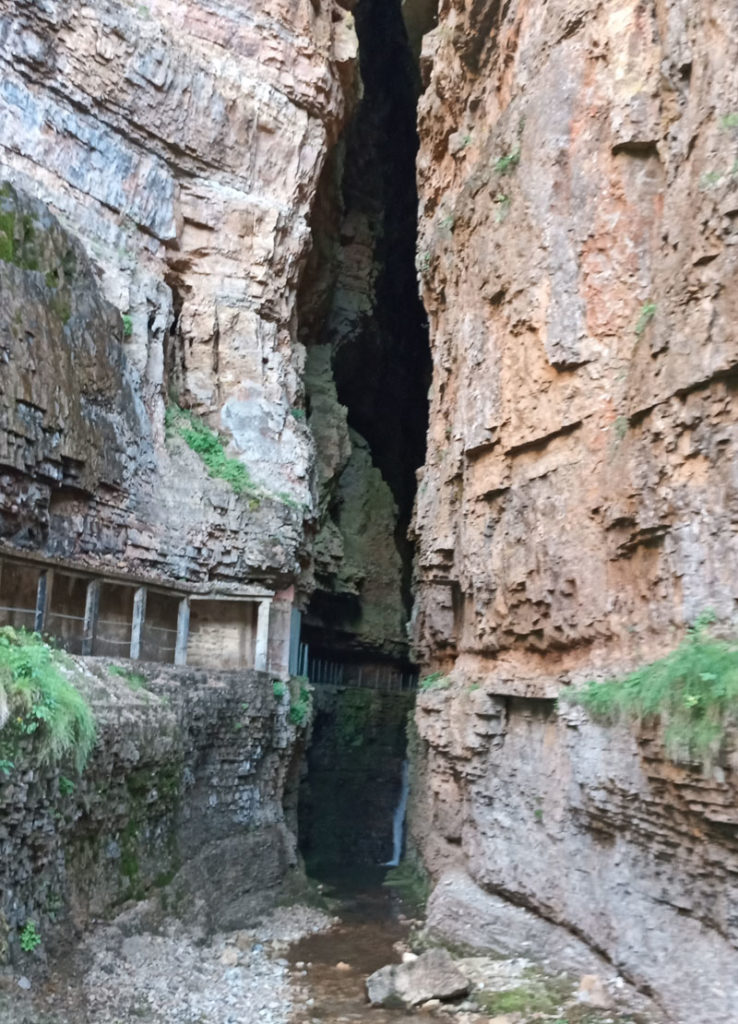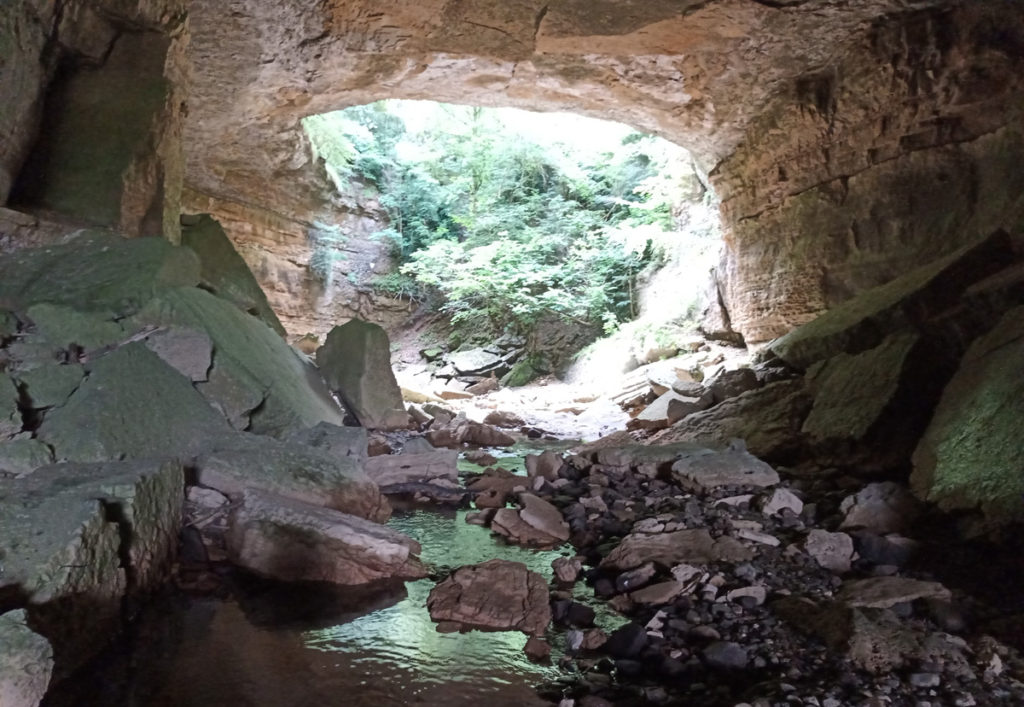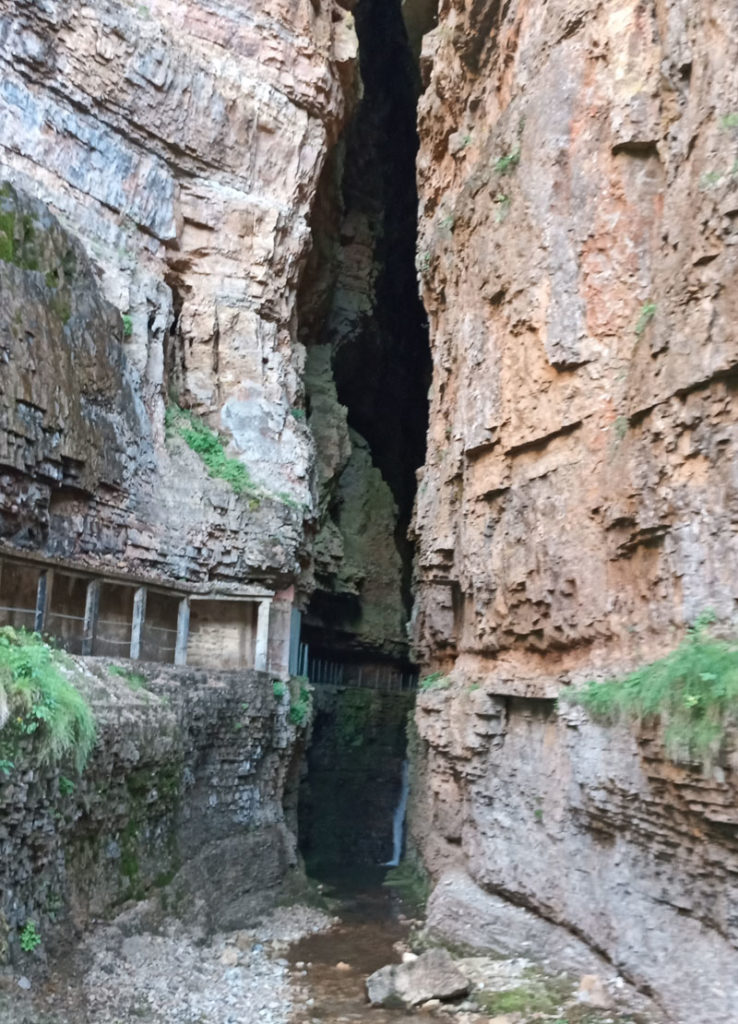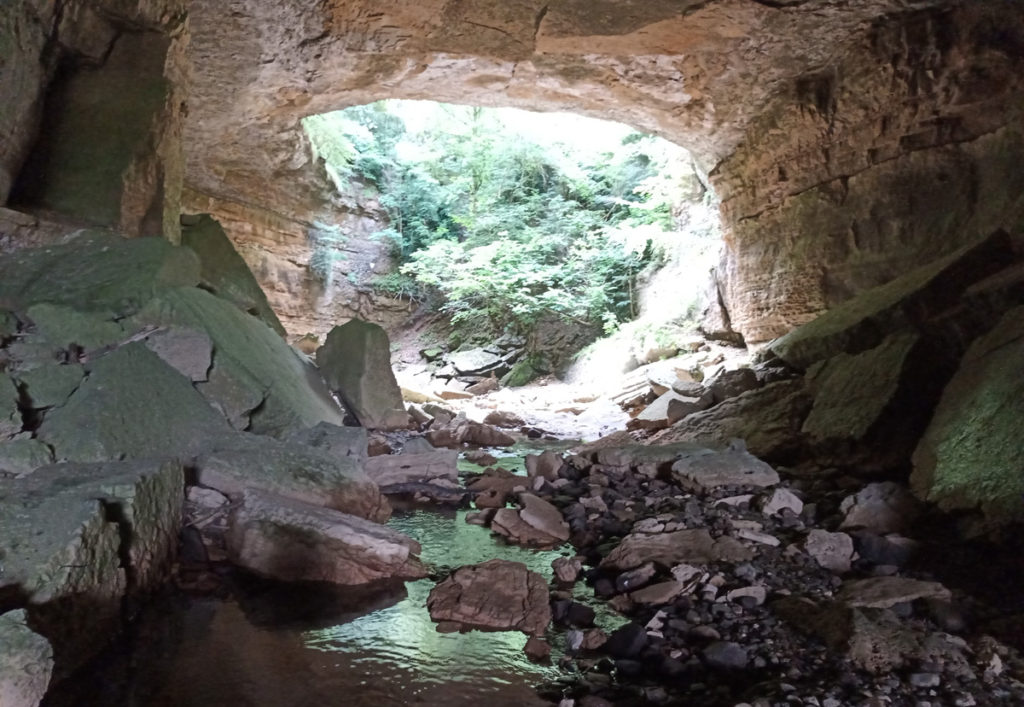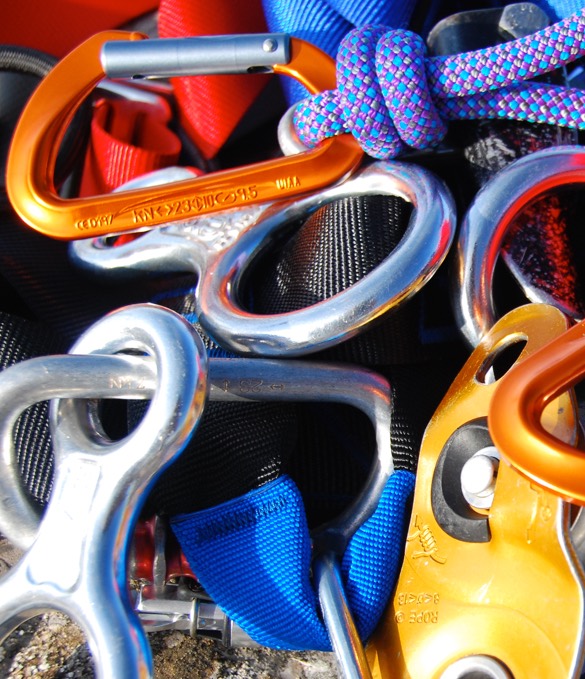 Useful Information
Bring shoes like trainers or hiking shoes, clothes that can be dirty, picnic and drinking water for a day out.
Equipment provided:
• Neopren suits
• Helmets with flashlights
• Airtight bags and containers when necessary
Insurance:
In order to perform all activities, we strongly recommend you to be covered by a civil liability insurance. On our side, we also subscribe a Professional Liability insurance.".