Canyoning in Spain
Two hours away from Madrid, in Extremadure, the Sierra of Gredos is little known. However in this former glacier we can find gorges and canyons.
Program:
Day 1: Arrival at the airport of Madrid and transfer on minibus to the Valley of the Jerte which will be the starting point of our excursions. Possibility of accommodation in holiday cottage, flat or campsite.
Day 2: Near the holiday cottage, your monitor will explain the technical concepts of abseiling and safety. Then, departure for the Canyon of Rozacastaños with succession of waterfalls, ideal to improve your climbing technique.
Day 3: The water flow can be important, so I propose you to learn the riverboarding in the Jerte river.
Day 4: Departure for the Canyon of Nogaledas, 45 minutes of walking will be necessary to get to the canyon.
Day 5: Canyon "Los Papuos", at the first we will walk one hour to arrive in a magical site; succession of abseils, jumps and slides. Very entertaining, you will enjoy swimming, jumping in whitewater.
Day 6: Back to the airport of Madrid Barajas.
Time: All year round
Groups: From 3 to 8 people
Individual: 195 €/pers
Groups (+4 pers) : 192 €/pers
Groups (+6 pers) : 188 €/pers
You are interested
Time : from April to September
Groups: from 3 to 8 people
Individual : 260 €/pers
Groups (+4 pers) : 258 €/pers
Groups (+6 pers) : 256 €/pers
Photo gallery of Canyoning in Spain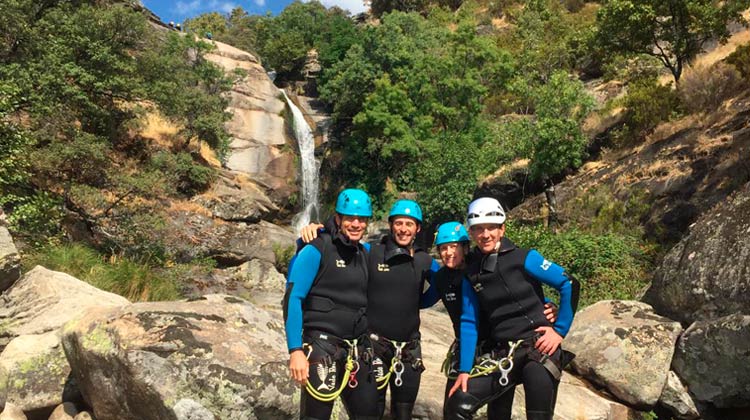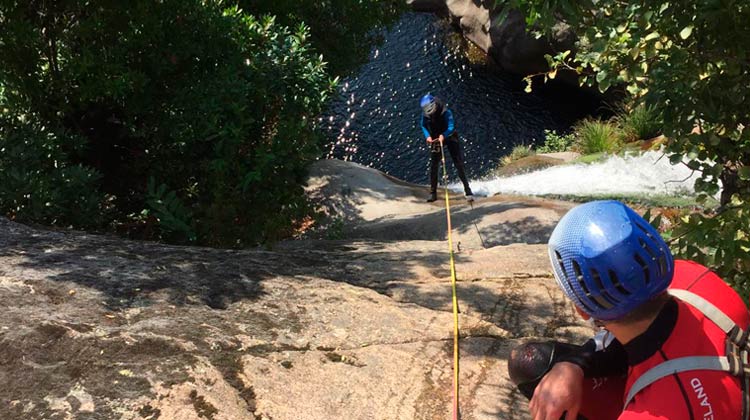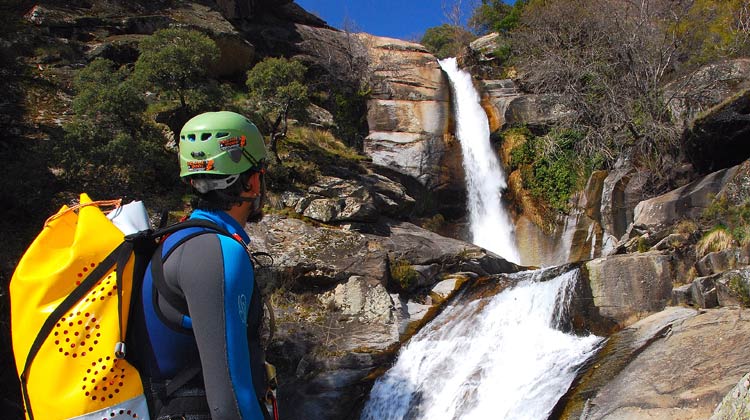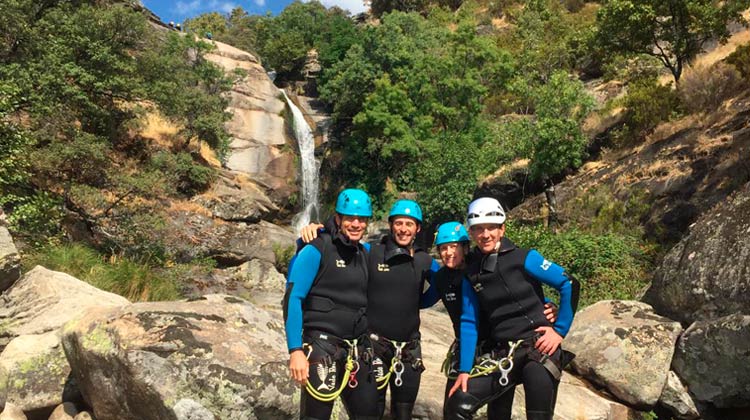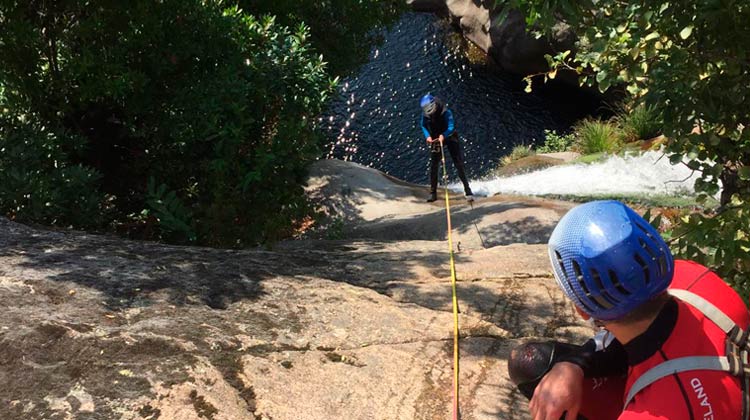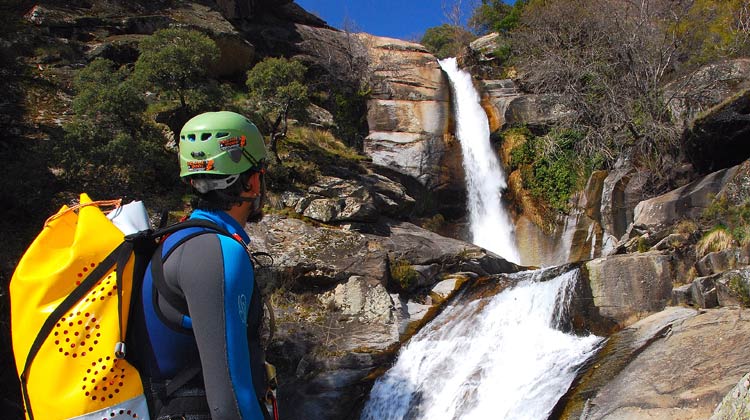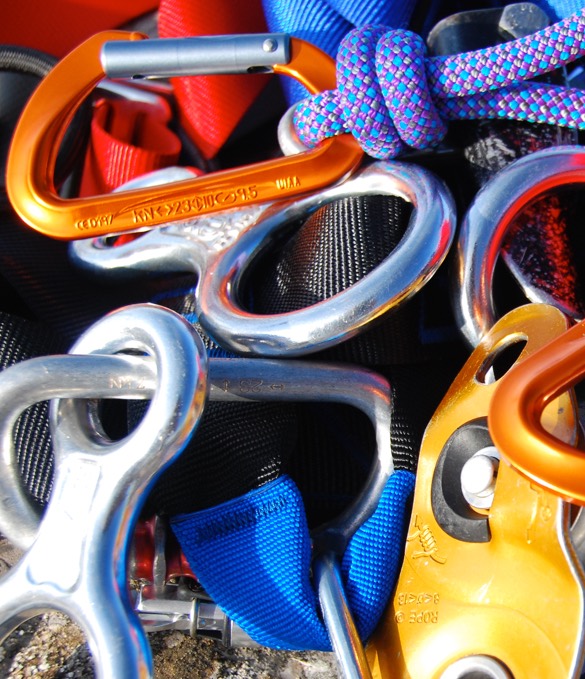 Useful Information
• You must be able to swim
• Bring shoes like trainers or hiking shoes, swimsuit, picnic and drinking water for a day out.
Equipment provided:
• Neoprene wetsuits
• Helmets
• Harnesses
• Individual and collective equipments for the practice of ascending the rope
• Airtight bags and containers
Insurance :
In order to perform all activities, we strongly recommend you to be covered by a Civil Liability insurance. On our side, we also subscribe a Professional Liability insurance.".
Price includes:
– Full technical equipment
– The presence of a State Certified Monitor (4 days of canyoning)
– The Professional Liability insurance
The price does not include:
– The accommodation and food