Canyoning in Sierra de Guara
The Sierra de Guara is the best place in Europe to do canyoning. I've spent many time in this area in the last 10 years to suggest you to discover it's hidden spots.
You'll have to walk for 1 to 3 hours to discover canyons, it's the price to pay to enjoy those unique landscapes.
This training course is addressed to people with good physical condition.
Program :
Day 1: Welcome from 5.3pm at the holiday cottage. Installation and presentation of the training course.
Day 2: Barranco Fondo, a vertical canyon, located in a conglomerate area.
We will teach you to put your descender, progress on rope, you will get use to a new and unfamiliar environment.
Day 3: Barranco Fornocal, wide-ranging canyon with jumps in natural pools, small abseils, a magical environment and a little known canyon. However, it's a 5 hours run.
Day 4: Barranco del Formiga, after an hour of walking, we will rush into a private canyon with a succession of jumps and abseils. Some siphons are practicable but not compulsory.
Day 5: Barranco del Mascùn: the Sierra de Guara legend. It's an exceptional canyon, it was one of the first canyon found on this massif, be prepared for an amazing experience! You will discover waterfalls of 30 metres high in a majestic limestone environment, impressive embanked parts, then we will go back to the valley with some small jumps in natural pools.
Day 6: Peonera: After the previous day, I offer you a nice canyon where we will play in an embanked valley: small jumps and white water swimming to close our training course.
Time: Spring (mid-March to late June)
Groups: From 4 to 8 people
Individual : 295 €/pers
Groups (+4 pers) : 292 €/pers
Groups (+6 pers) : 288 €/pers
You are interested
Time : Spring (mid-March to late June)
Groups : From 4 to 8 people
Individual : 295 €/pers
Groups (+4 pers) : 292 €/pers
Groups (+6 pers) : 288 €/pers
Photo gallery of Canyoning in Sierra de Guara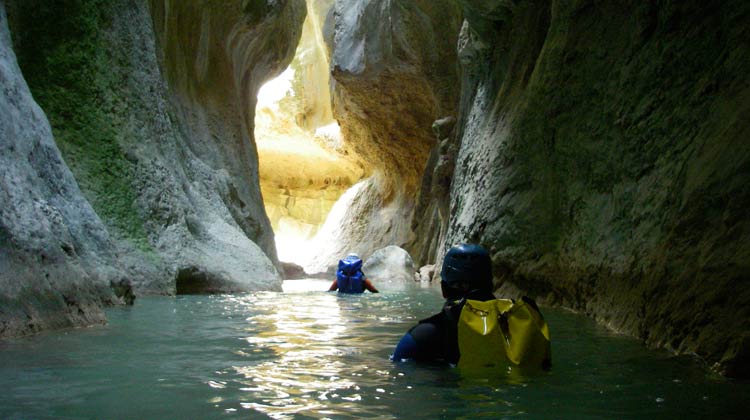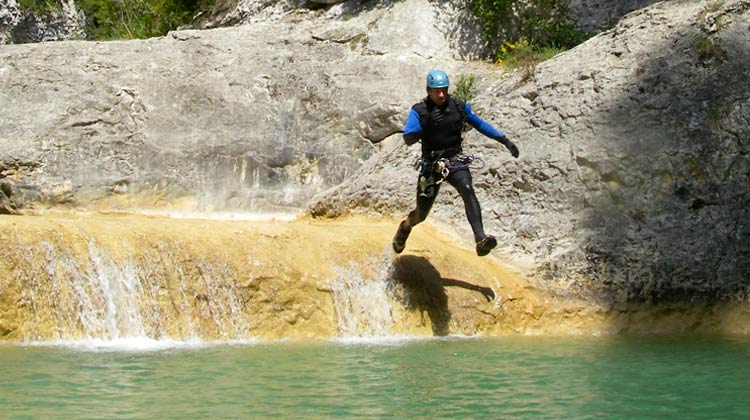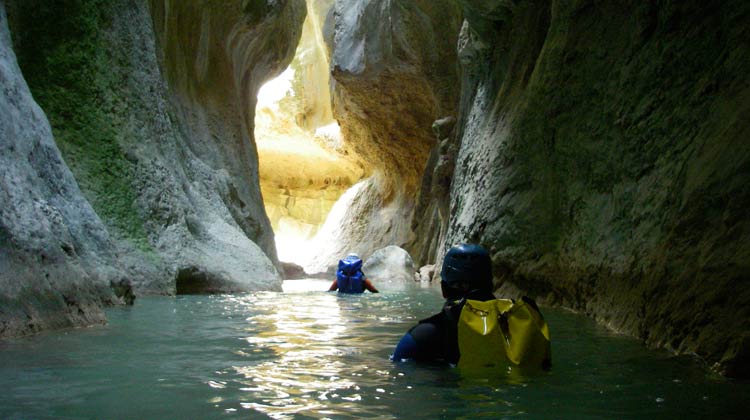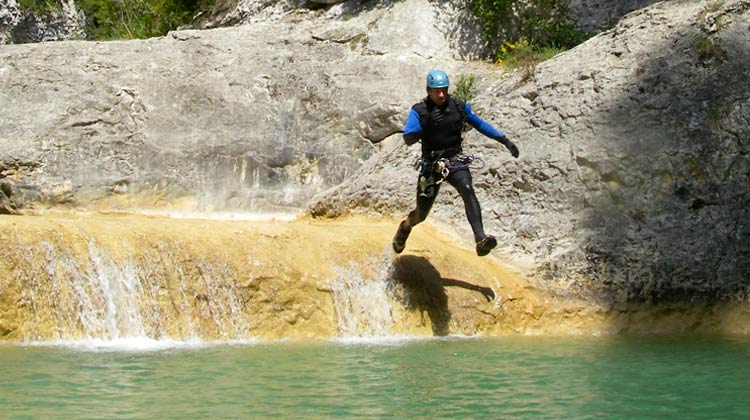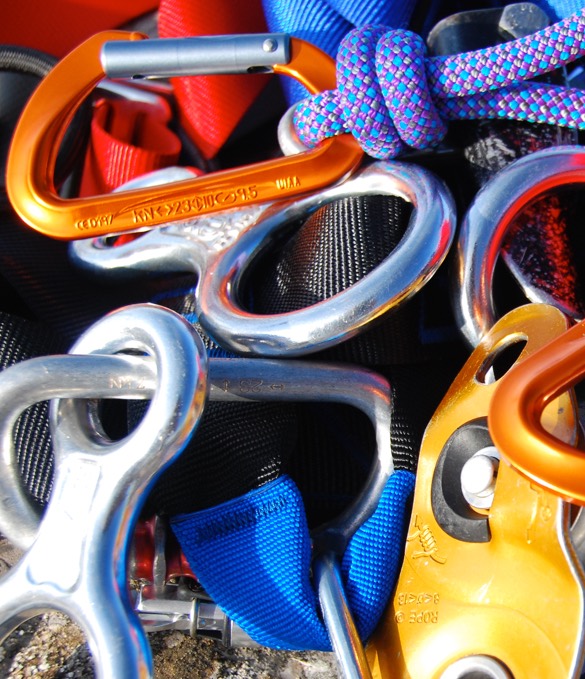 Useful Information
Hide
Useful information :
• You must be able to swim
• Bring shoes like trainers or hiking shoes, swimsuit, picnic and drinking water for a day out.
Equipment provided:
• Neoprene wetsuits
• Helmets
• Harnesses
• Individual and collective equipments for the practice of ascending the rope
• Airtight bags and containers
Insurance :
In order to perform all activities, we strongly recommend you to be covered by a Civil Liability insurance. On our side, we also subscribe a Professional Liability insurance.".
Price includes:
– Full technical equipment
– The presence of a State Certified Monitor (4 days of canyoning)
– The Professional Liability insurance
The price does not include:
– The accommodation and food